Tesla has joined the big league in the world of video games.
In the company's latest Tesla models, built for speed, range, and enduring performance, the inclusion of a Tesla games dashboard has upped the ante, differentiating Tesla from other car manufacturers out there.
The Tesla Arcade processor is a 10-teraflop gaming system. This gives it enough juice to power up at least ten Tesla games, including old Atari classics from the 1980s and newer titles found on modern games consoles such as the Xbox Series X and PS5.
---
Tesla's Infotainment Turns Cars Into Games Consoles
Tesla's infotainment has given car owners something fun to do if they ever find themselves sitting and waiting in a parking garage or while charging their vehicles.
Most of the Tesla games registered on the console are Atari classics, including famous ones like Super Breakout, Tempest, and Missile Command. However, consumers should note that Elon Musk, Tesla's genius founder, is an avid gamer, so it would be unusual not to find classic games such as Solitaire, Chess, and Backgammon on the console.
Due to the expanded capacity of the Tesla games console, among the classics are newer games that up the ante, including The Witcher 3, Cuphead, and Beach Buggy Racing 2. Users can enjoy these games using the touchscreen on the dashboard or the steering wheel and pedals.
---
Tesla Arcade Games List – Popular Video Games Available To Play
Beach Buggy Racing 2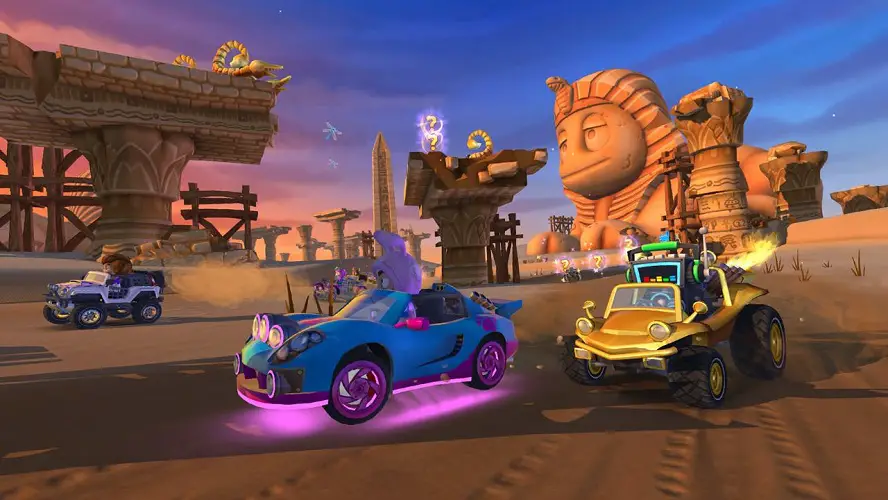 For racing fans, playing Beach Buggy Racing 2 on the Tesla, with the realism of an actual steering wheel, huge monitors, gaming chair, and pedals, is a dream come true.
Beach Buggy Racing 2 is a non-licensed karting game that supports multiple players on a split-screen on all devices.
Unlike other games on the arcade, the Tesla-compatible version of Beach Buggy Racing 2, available with an over-the-air software update, has direct wiring to the car's steering wheel and brakes. This unique feature allows players to drive through 22 racing tracks with the most realistic feel.
Cat Quest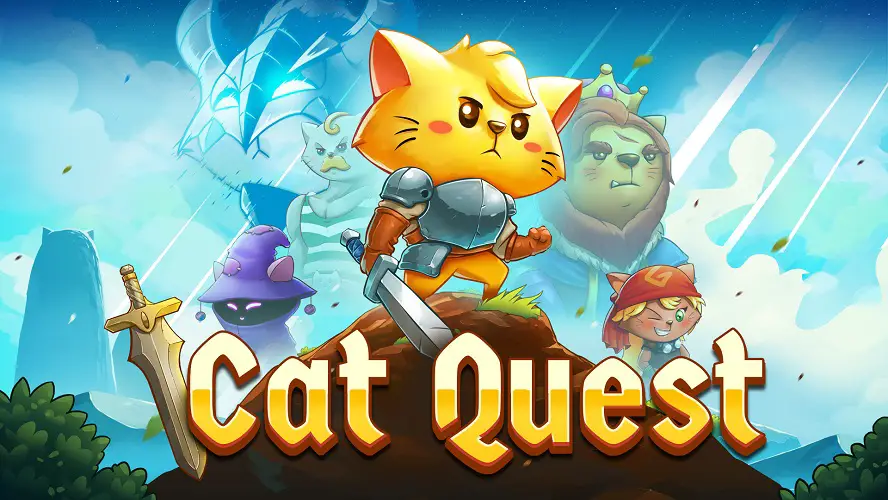 Cat Quest is a hack-and-slash game popularized by mobile, in which a player controls a cat searching for its kidnapped sister. Developed by Singapore-based The Gentlebros and released in 2017, Cat Quest has received positive reviews from gaming critics.
Its addition to Tesla only adds to the automotive brand's gaming kudos. It adds some light RPG elements to the Tesla games arcade list.
Cuphead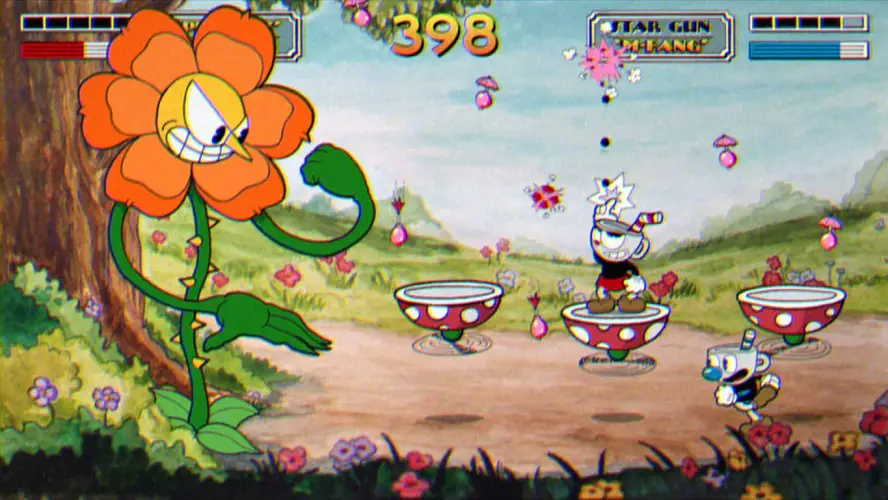 Cuphead aka Cuphead: Don't Deal with the Devil, developed in 2017 and published by Studio MDHR, is a run-and-gun video game inspired by the golden age of American animation. This game (which has single-player and co-op game capabilities) features sibling protagonists Cuphead and Mugman fighting through several game levels, culminating in "boss fights," to repay their debt to the Devil.
The Tesla games edition – which needs a USB controller to work – has only the first level available to car owners. In addition, the game is only playable while the car is parked or charging (for obvious safety reasons).
Cyberpunk 2077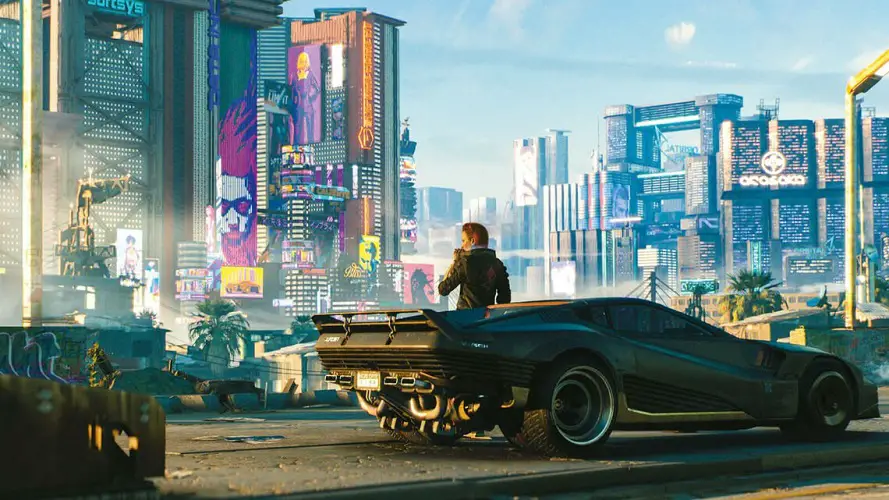 CD Projekt's Cyberpunk 2077 is an action video game that takes place in Night City, an open world in the Cyberpunk universe. Players control a mercenary named V, who can perform melee and ranged combat.
One huge advantage of playing Cyberpunk 2077 on the Tesla games arcade is that it offers the game with a Sony PS5-like performance. This is because its processor has a similar capability to drive high-end graphics and animations.
For avid gamers, playing Cyberpunk 2077 on Tesla's infotainment with wireless controllers is a dream come true.
Fallout Shelter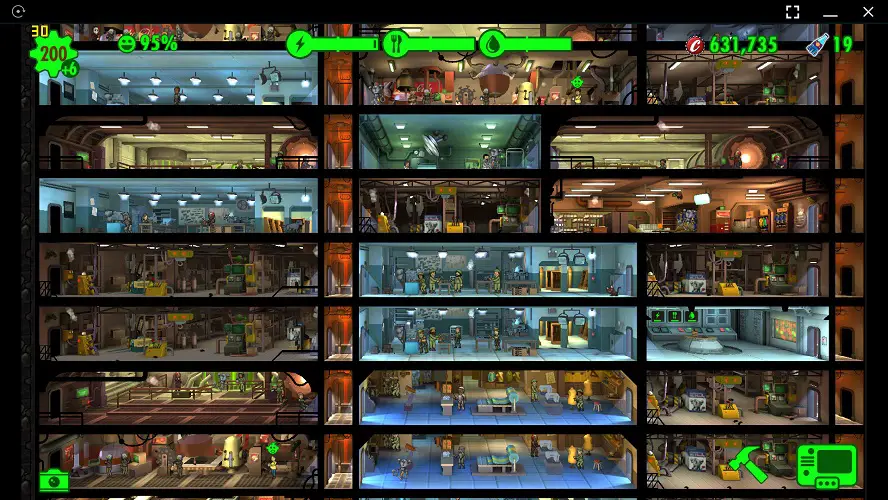 Bethesda Game Studios' Fallout Shelter is a free-to-play simulation video game published by Bethesda Softworks, released worldwide for Android and iOS devices in 2015, Microsoft Windows in 2016, Xbox One in 2017, and Nintendo Switch and PlayStation 4 in 2018.
This game tasks the player with building and managing their own fallout shelter. Players are, in effect, overseers building survival necessities such as factories, lodges, and generators.
This single and multiplayer game, available on Tesla vehicles, has been adapted to include steering wheel controls to enable players to play, skip, or pause through videos on the touchscreen while the car is in park mode.
Missile Command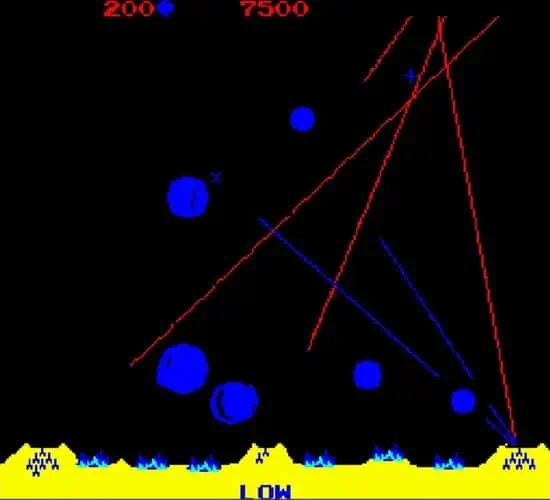 Missile Command is a classic 1980s Atari, Inc. arcade video game in which players use a trackball to defend six cities from ballistic missiles.
This game is one of the great classics from the Golden Age of Arcade Games and an excellent example of the Cold War's effects on popular culture. On Tesla cars, Missile Command is a superb infotainment addition due to the large touch screens mounted in the vehicle's center.
Stardew Valley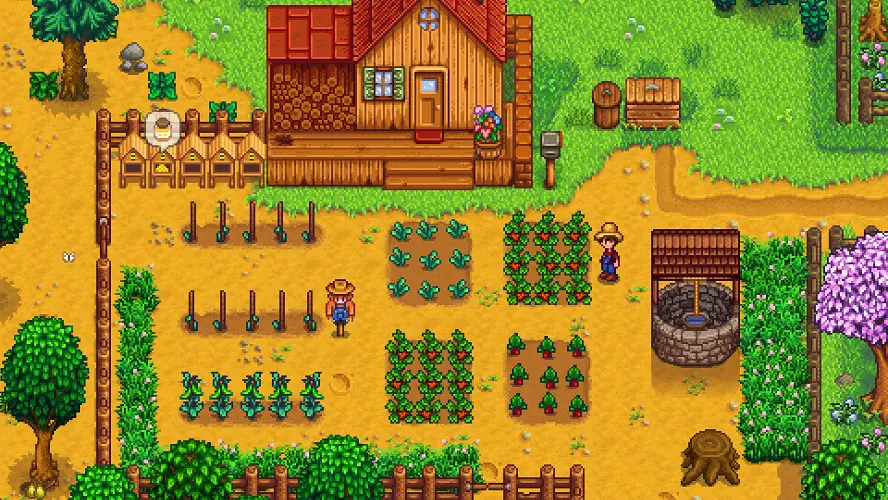 Stardew Valley, initially released for Microsoft Windows in 2016, is a simulation video game developed by Eric Barone. This indie darling is available on iOS, Android, Xbox 1, PlayStation 4, Nintendo Switch, and, now, Tesla infotainment.
Players inherit the main protagonist's grandfather's dilapidated farm, which prompts them to rejuvenate it by raising livestock, growing crops, foraging, selling produce, and more.
The only thing to note is that only the first level of the game is available on Tesla's arcade.
Super Breakout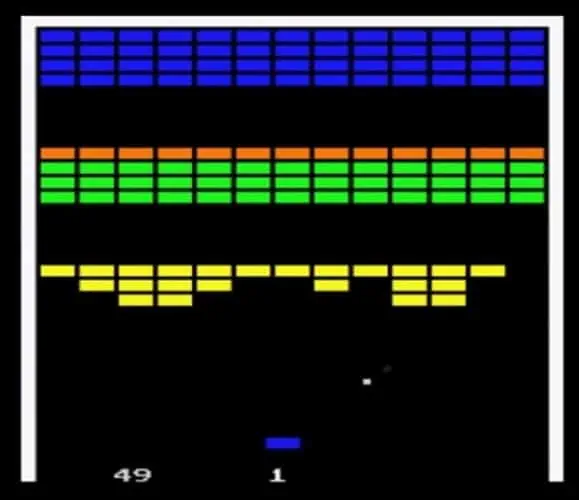 This Atari classic, written by Ed Rotberg and released in 1978, uses the same mechanics as the original Breakout, but with the added capability to allow simultaneous balls in play. Players use a paddle to bounce a ball into a wall in three different game modes – double, cavity, and progressive.
Tesla owners of Model S, Model 3, and Model X cars can play Super Breakout on their in-car touchscreens or buttons on the steering wheel, much like a physical game console.
The Battle of Polytopia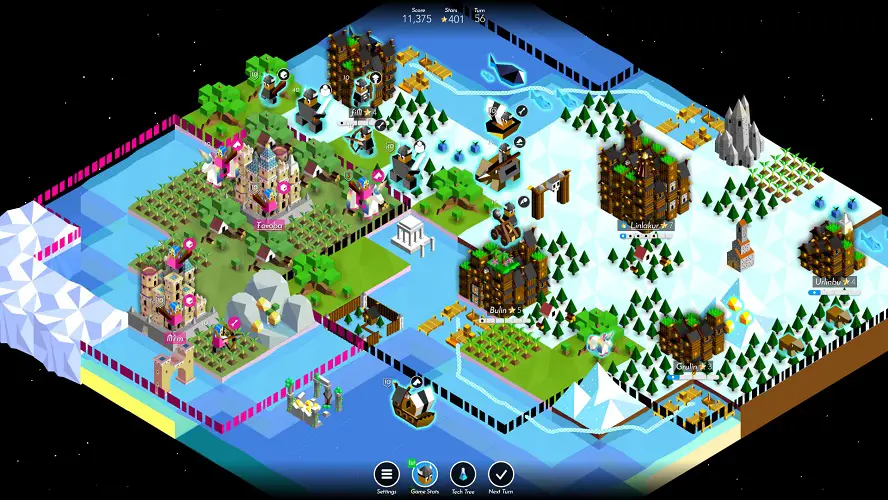 The Battle of Polytopia is a 4X strategy game developed by Swedish gaming developer Midjiwan AB. The primary goal is to conquer an opponent's cities and capital through diverse strategies.
There are 16 tribes for players to join in developing an empire and defeating human and bot opponents. One of the reasons this game is so popular with Tesla car owners is that it is the only game you can "buckle down" to play.
Enjoy The Battle of Polytopia with up to 12 players. Single-player sessions typically last half an hour, but multiplayer sessions could go on for much longer.
The Witcher 3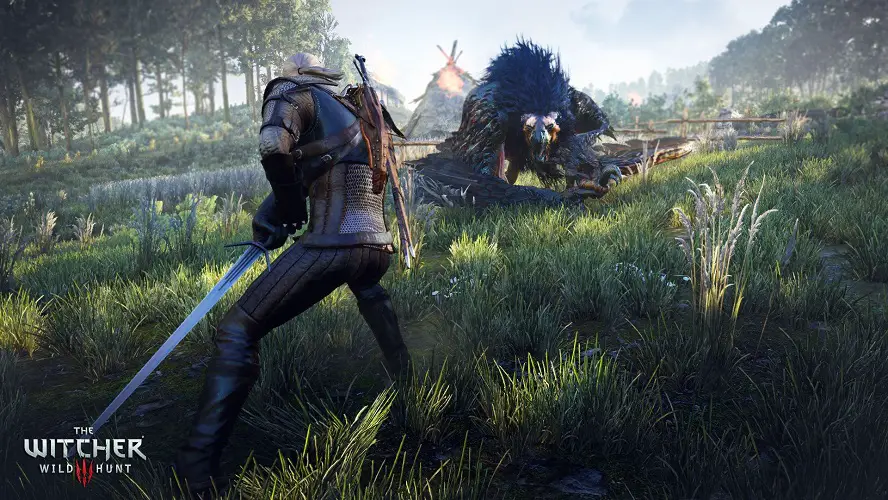 CD Projekt's The Witcher 3, is an action video game based on Andrzej Sapkowski's The Witcher books. Published in 2015 and developed by CD Projekt Red, this game is the third and final release in the video game series, and a sequel to the 2011 release The Witcher 2: Assassins of Kings.
Based on Slavic mythology, players take control of the protagonist Geralt of Rivia, a monster slayer for hire in search of his adopted daughter. Players use magic, weapons, and other strategies to battle the game's dangers and complete quests to acquire gold and experience points.
This popular action video game, displayed on Tesla's 17″ central console, has significantly upped the car's gaming potential, bringing it in line with more modern releases.
---
How Does The Tesla Games Arcade Work? Are There Driving Safety Concerns?
All Tesla vehicles have touchscreen displays, which allow gaming enthusiasts to play Tesla games registered on the arcade. Each game has virtual on-screen controls to enable gameplay.
Some games go one step further, including direct steering wheel and paddle wiring that enables players to play games by turning the steering wheel and tires.
Many owners and safety bodies such as the NHTSA have expressed concerns over the safety of playing video games while driving, leading to rollbacks in the software updates. However, Tesla has anticipated this problem by not allowing drivers to play video games while the car is in motion. Most Tesla games are only available while the car is in park mode, making them inaccessible.
Recently there's been a concern that this safety override is not full proof. For instance, in the Tesla Model 3, Solitaire, The Battle of Polytopia, and others are playable on the touchscreen while the car is moving. These permissions occur if the driver taps the "I am a passenger" button instead of confirming that they are the driver.
In the future, this problem should go away when full self-driving, encompassing automatic steering, adaptive cruise control, and lane-keeping, becomes a reality. However, it's vital to note that Tesla games are not for use when driving and are meant for passing the time as the car charges or when it is in park mode.
---
Conclusion
Tesla is known for its constant innovation and drive towards the future.
With the inclusion of Tesla games on its arcade, it is slowly turning the car from a utility to an infotainment center. Drivers need no longer endure endlessly dull downtimes when charging their cars or waiting for someone in a car parking lot.
It will be exciting to see what Tesla has in store for the new generation of car owners who happen to be gaming enthusiasts. There may come a time when your Tesla outperforms the latest and greatest gaming consoles!

Garry is the happy owner of a funky 2018 Nissan Juke Ti-S AWD. After growing up around his family's mechanics shop, he is passionate about bringing budget-friendly car care to every driver. Garry has a business degree and is a car enthusiast.