Buying a new car is an exciting process, especially when looking to upgrade. Buyers have many options between make, models, colors, and other features.
Car buyers now have another option: built-in car massage seats. Cars with massage seats are one of the newest developments impacting the market today.
Many manufacturers are incorporating cars with massage seats into their lineups in response to increasing consumer demand for this feature.
Below are some of the most popular cars with built-in massage seats.
1. Audi A8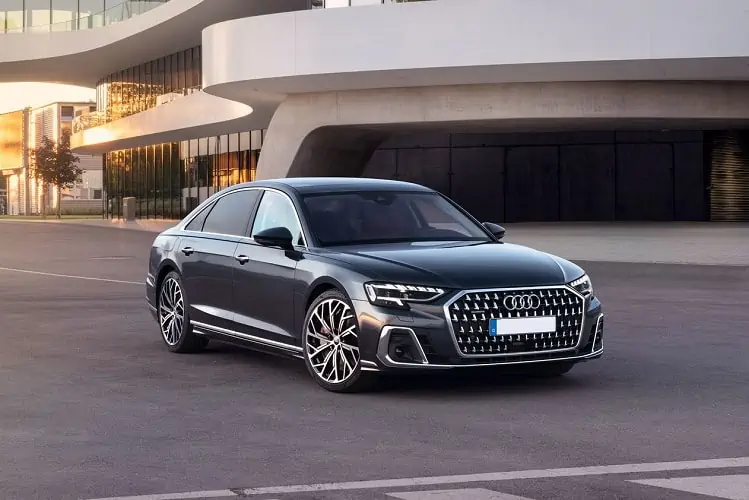 Audi has long been popular for its luxury vehicles with impressive engines and performance. The A8, currently in its fourth generation, is a mainstay of Audi's fleet and features its trademark comfortable interior and numerous accessories.
Newer versions of the A8 include massaging front seats in addition to heated steering wheels and ventilated rear seats.
The rear seats incorporate heated pads for foot massages, with options to adjust settings according to shoe size. As of 2023, the starting price for the A8 is $86,500—on the higher end of the Audi price scale.
---
2. Porsche Panamera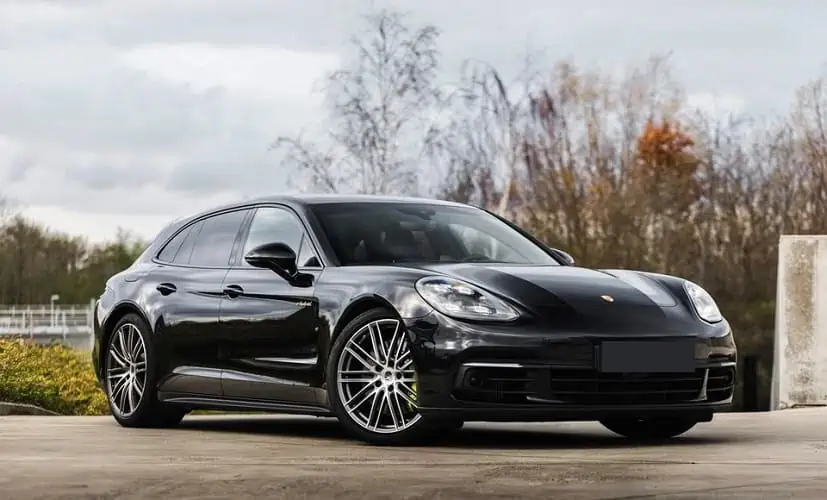 The name "Porsche" has long been synonymous with luxury and class, and the newest model of the Panamera is no exception. Featuring front and rear seat massagers, the Panamera also boasts a full leather interior and ventilated seats.
Porsche never skimps on customization, either. With over ten trims to choose from, buyers are sure to find something that suits their aesthetic preferences perfectly.
Or course, a Porsche comes with a heavy price tag. In 2023, the average price for the new Panamera model starts at $92,400, which is higher than most other car manufacturers.
The thousands of happy Panamera owners on the road will say that the price is worth it, though.
---
3. BMW 5-Series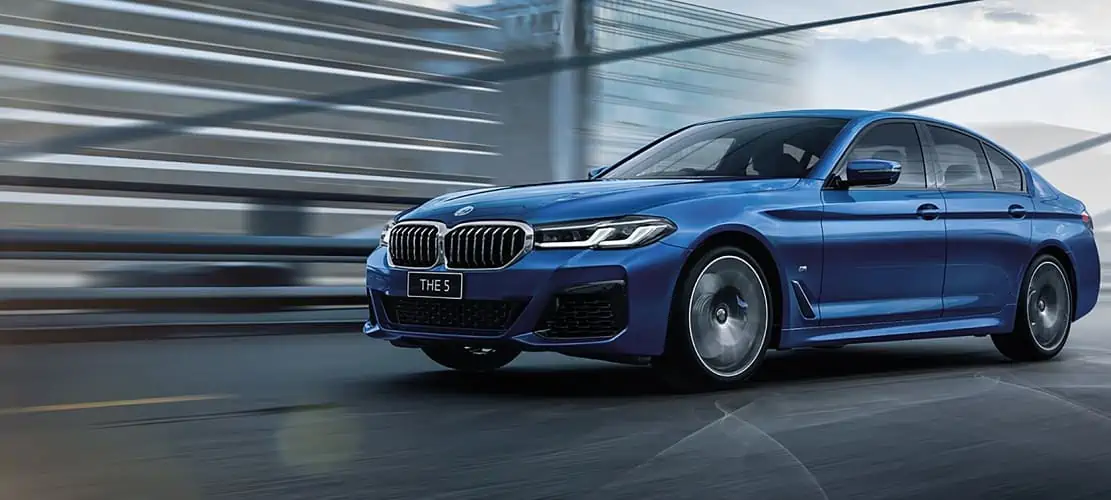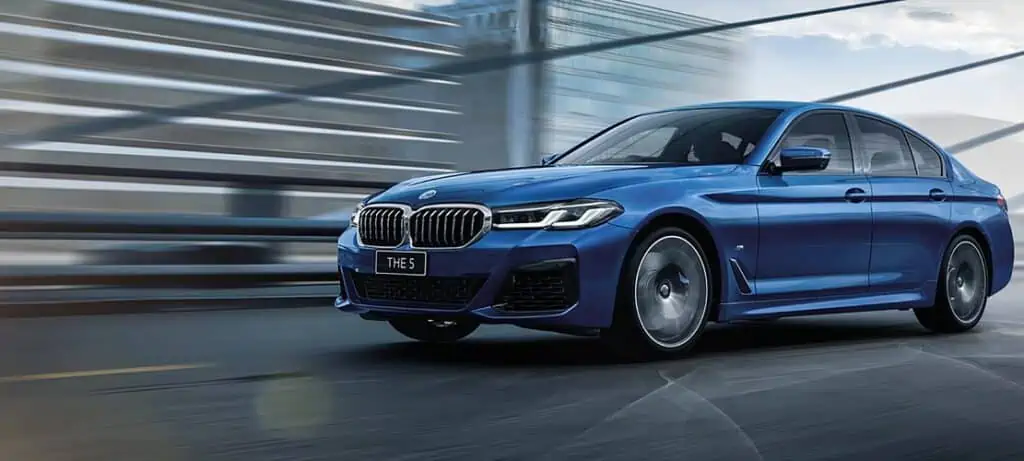 Another favorite in the luxury vehicle circuit, BMW has been pumping out the incredible 5-Series line since the early 70s.
The most recent generation of the 5-Series offers a 20-way multi-contour massage system to complement its leather power-front seats, complete with ventilation.
The Luxury Seating Package for the 5-Series features eight distinct massage programs the driver can activate with the useful massage seat buttons on the front door.
You can also adjust massage intensity with the touchscreen infotainment console.
Regarding pricing, the newest 5-Series starts at $54,800—on the higher end of the spectrum compared to other BMW models.
---
4. Mercedes-Benz E-Class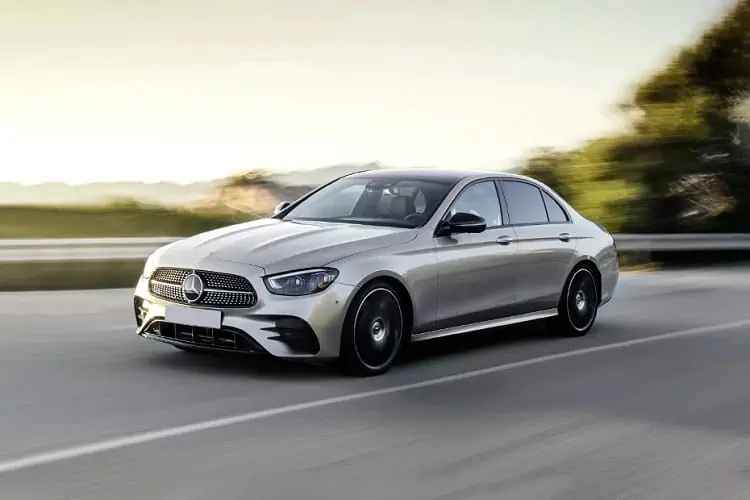 The E-Class is Mercedes-Benz's trademark full-size sedan and has been a staple of their lineup since 1993.
The newest E-Class features four trim options and ventilated multi-contour massage seats in the front. The car has multiple massage modes, including "hot stone" spa-style selections.
Aside from the massage seats, the E-Class is a lesson in luxury and power with its genuine leather seats and tough inline 4-cylinder or 6-cylinder engine.
You can pick up the newest E-Class model at a modest starting price of $55,750.
---
5. Lexus LS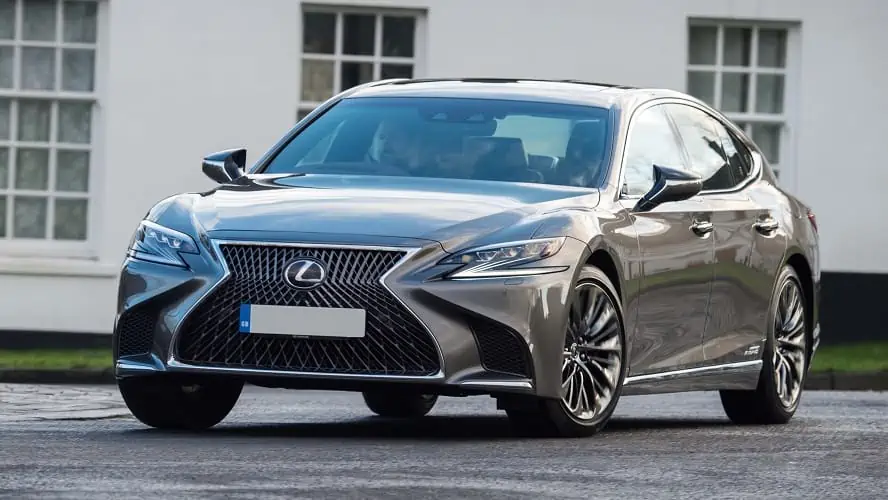 The Lexus LS comes in four models, each featuring front-seat massage functions that mimic shiatsu massage techniques.
You can access massage functions through the touchscreen display and operate seat heating via the same menu. The shiatsu massage perfectly complements the smooth semi-aniline leather interior.
In addition to seat massages, buyers also have the option of butterfly headrests, which further increase comfort while driving.
The LS line of Lexus vehicles starts at $76,100, which is a fair price for Lexus' signature comfort and performance.
---
6. Volvo S90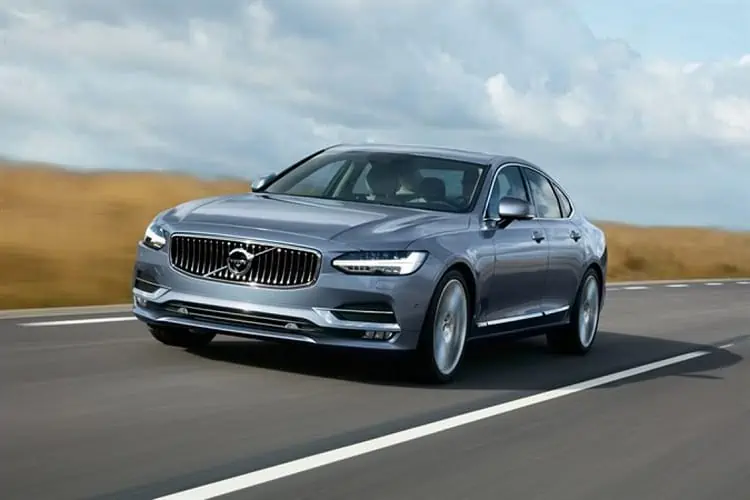 Perhaps a surprising entry to this list, the Volvo S90 is a premium luxury sedan that features Volvo's distinctive style and performance.
The minimalist interior of the newest S90 has a model with massage seats with simple side-seat controls to adjust massage settings.
The S90 has three intensity and speed levels and five pre-programmed massage settings that target different parts of the back and shoulders.
Aside from the massage functions, the S90 has a high-resolution camera system and ultra-bright LED headlights.
The best part of the S90 is its low standard price compared to other luxury sedans, starting at $53,850 for the base model.
---
7. Ford F-150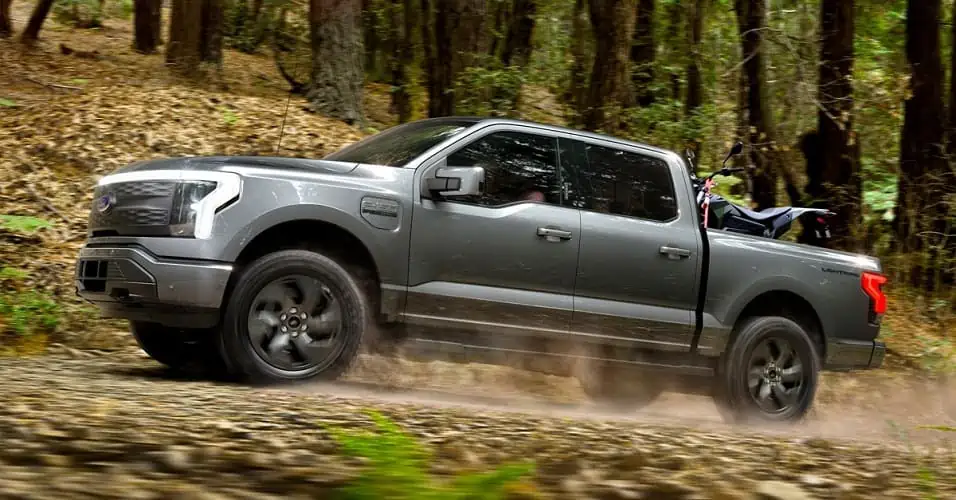 Quite possibly the most popular truck in the world, the new Ford-150 Platinum features heated leather massage seats complete with ventilation.
Ford's new "Max Recline Seats" also have an extra feature: they fold 180 degrees so you can use the seat like a bed. You can also rotate the bottom and top parts of the seat to adjust comfort levels.
Drivers can activate the massage function with side-seat buttons near the base and easily adjust the massage pattern and intensity.
Drivers can also select massage settings via the infotainment touchscreen display.
---
8. Lincoln MKZ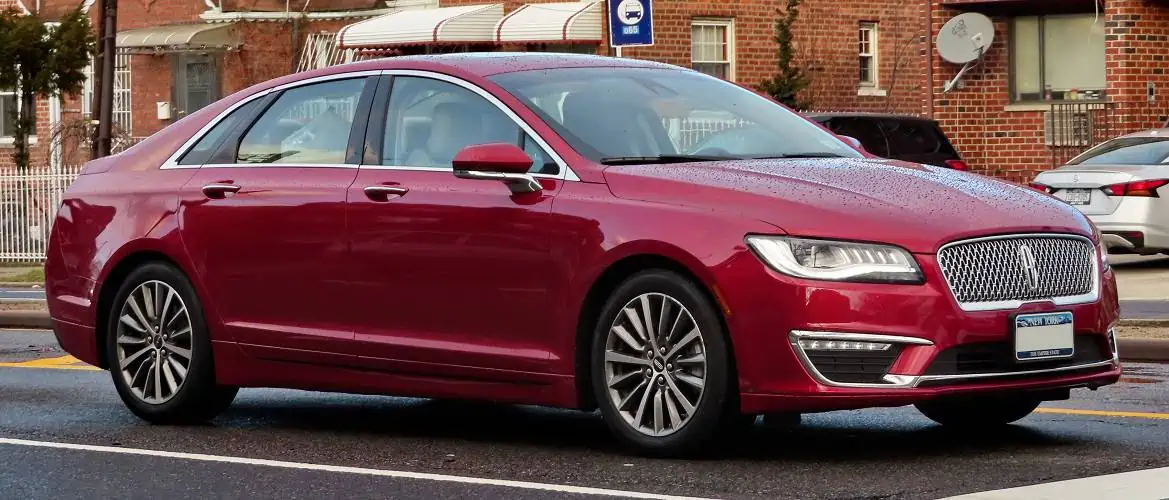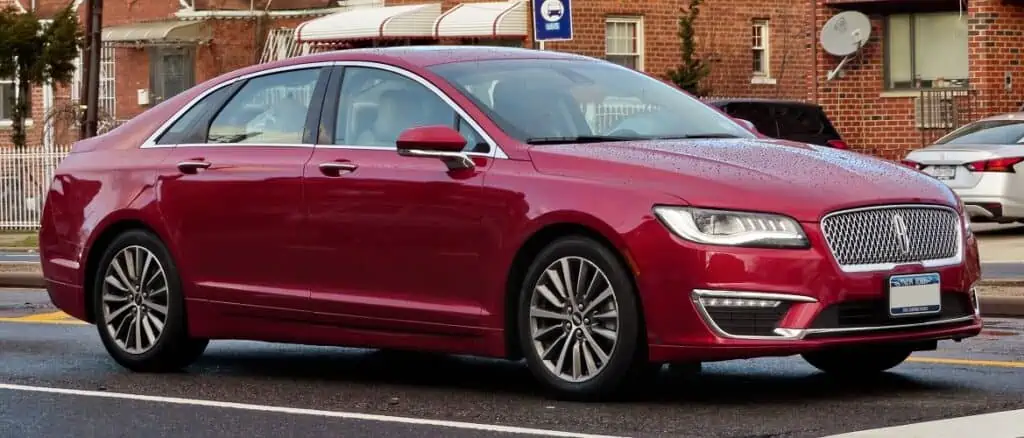 Another mainstay in the luxury car industry, Lincoln launched its MKZ line in 2007, now in its second generation.
The MKZ features massaging front and heated rear seats, all of which have the standard 10-way power adjustment system.
The MKZ is also one of the most cost-friendly luxury sedans, with an MSRP of $36,000, making it one of the cheapest cars with massage seats you can buy.
---
9. Bentley Mulsanne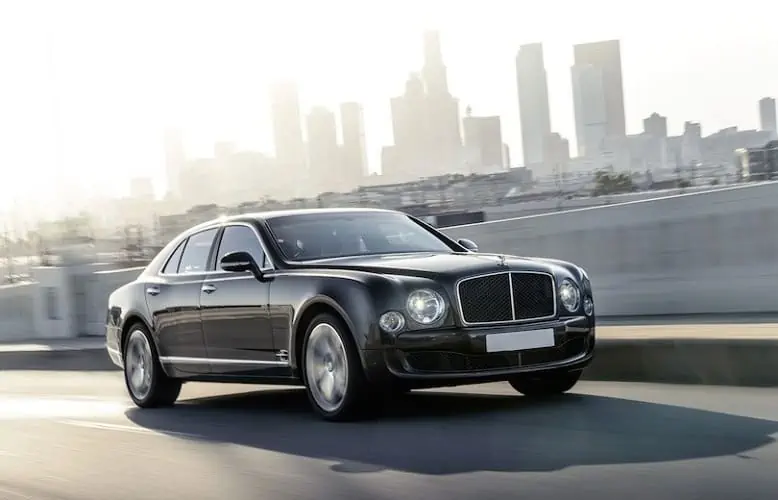 The Bentley Mulsanne looks like something James Bond might drive and has some of the finest luxury features of any manufacturer and brand.
The base model features five seats, while the EW sports the classic four-seat arrangement. Though Bentley discontinued this model in 2020, cars from that year came standard with a six-program massage function, ventilation, and heating.
Bentleys are the height of class and consequently feature a hefty price tag. This superior driving machine starts at well over $300,000—not a great sign for your wallet.
If you can afford it, though, you'll hardly find a model more deserving of the title "luxury vehicle."
---
10. Jaguar XJ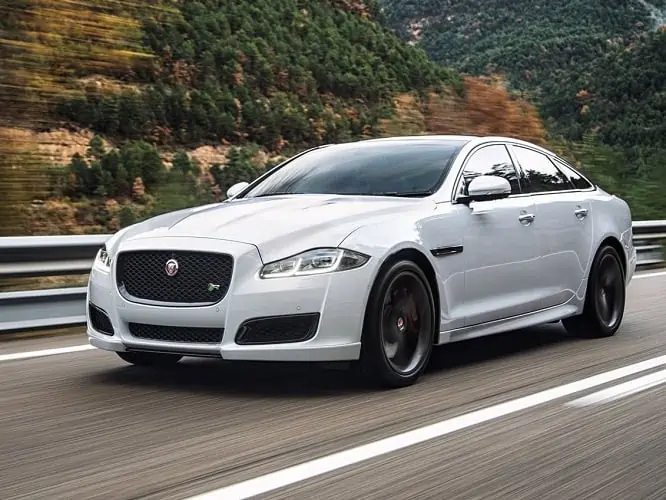 Last but not least on our lineup is the Jaguar XJ, a full-size luxury sedan that debuted in 1968. The fourth and current generation launched in 2009 and will be the final car in the XJ lineup.
The standard five-seat model includes optional front massaging seats, power reclining, leather upholstery, and a heated steering wheel.
Like Bentleys, Jaguars carry a high price tag. Starting prices for the current-gen XJ sit at $160,000, though the price will likely fall in coming years as Jaguar discontinues the line.
---
Massaging Car Seats Worth It?
According to a 2021 survey from AAA, the typical US adult makes approximately 2.5 car trips daily and drives an average of 30 miles daily.
That's a lot of time spent in the car, so manufacturers are finding ways to make those trips more comfortable.
Massage seats can help improve circulation and keep your legs and back from cramping during long car trips.
Because car makers already incorporate heated seats, vehicles with massage seats seem like a natural progression. Some models even include pleasant aromas like cedarwood or nutmeg.
One of the best features of car massage seats is that you don't have to buy a separate device to attach to your seat.
Built-in car massage seats provide all the benefits of portable massage seats without the need to connect and disconnect them after every use.
Massage chairs offer several health benefits. Regular massages can reduce headaches, lower blood pressure and cortisol (stress) levels, and help manage chronic pain from injuries. Ensuring comfort can also contribute to safer driving, depending on the driver.
---
How Do Car Massage Seats Work?
Like typical massage chairs, car massage seats feature an array of air pockets running through the bucket and back of the seat.
A small compressor forces air into these pockets, causing them to expand and deflate in rhythm. This setup creates the impression of small rollers going over the back.
Older massage seat models typically use buttons to control cycle intensity and feature various levels ranging from low to high.
Modern cars might incorporate massage controls in the central console or touchscreen display. Generally, the massage function has a set time—usually around 15 minutes.
Most cars have massage functions in the front, but some also have them in the rear seats. Like other electrical parts of your car, massage seats get power from your car battery.
Therefore, using massage seats when the engine is not running can drain your battery, as with headlights, the radio, and other electrical systems.
---
Are Car Massage Seats Safe?
Doubtless, getting a massage while driving sounds like a great idea, but owners might naturally worry about safety.
One potential risk is that the increased comfort and relaxation might cause you to take your eyes and attention off the road more than usual.
However, pain or discomfort from sitting for long periods can have the same effect.
Most experts and regulatory agencies agree that cars with massage seats are perfectly safe to use if you keep the setting on the lower end.

Garry is the happy owner of a funky 2018 Nissan Juke Ti-S AWD. After growing up around his family's mechanics shop, he is passionate about bringing budget-friendly car care to every driver. Garry has a business degree and is a car enthusiast.